Prestashop vs. Woocommerce: Which One Wins The Race?
Every year, the popularity of online shopping grows. According to recent polls, more than a quarter of consumers buy anything online once every week. Any firm will naturally see a rise in popularity as an opportunity. Online marketing and offering your goods and services on an eCommerce site will allow you to reach a large number of new customers and maximize your company's potential.
You'll need to choose the right shopping cart software to establish and operate a successful e-commerce firm. Several options are accessible, making it difficult nowadays for entrepreneurs to choose the best one. WooCommerce and PrestaShop are two popular choices. 
PrestaShop and WooCommerce differ primarily because WooCommerce is a WordPress plugin, whereas PrestaShop is a standalone eCommerce platform . Either could be used to successfully manage an online business. However, they function differently and have various advantages and disadvantages.
Features Every E-commerce Store Should Have
Let's take a brief look over what a decent online store must feature before we go into the nuances of PrestaShop versus WooCommerce.
We believe there are a few key things to look for while shopping online, they are:
#1.

convenience
All online stores should be straightforward to navigate, including a search tool and logical categories. Consumers should constantly be aware of their location and how to locate the information they want.
#2.

Faster Processor
Shop pages must load quickly, the search must be lightning-fast, and the entire store must function properly. Customers are restless and have little patience for websites that take a long time to load.
#3.

Fully Flexible
Mobile is currently used by more than 50% of all online users, and this number will continue to rise. Every online business should be entirely responsive and provide the same faultless experience no matter what screen size is used.
#4.

Friction-Free Checkout
The term "friction-free checkout" refers to a viable path to buy with little in the way. This might entail incorporating delivery costs in the cost or just using payment channels rather than requiring an account.
#5.

Security
Like physical businesses, your online store needs security to avoid theft. Use secure payment channels, SSL encryption, a secured network host, and prudent safeguards to keep you and your clients safe.
#6.

Customer Testimonials
Nothing converts like testimonials. They are a tremendous encouragement to purchase; thus, having them in your business should be required.
#7.

FAQ's
Preventing inquiries from being asked is a basic kind of customer service that also helps to lessen questions or inquiries through other ways. If you use a FAQ format, you may even get featured in Google for it.
Which One Is Better – PrestaShop or Woocommerce?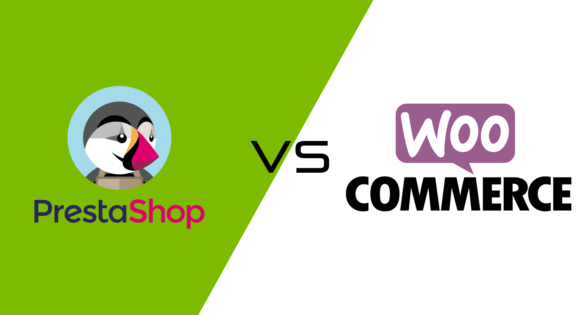 PrestaShop and WooCommerce are two of the most popular eCommerce platforms, and it's simple to understand why when you look at them closely. Now that we've covered the basics let's take a closer look at WooCommerce versus PrestaShop.
#1.

Setting It Up
Launching an online store may be time-consuming, which is why you should utilize a platform that makes the process as simple as possible. In this regard, WooCommerce and PrestaShop are very different.
To install WooCommerce, you'll need a WordPress website. This is a straightforward procedure. However, you need not be concerned because many web hosting can assist you with this. You may install WooCommerce on your own once WordPress is installed and you have a user name and password to log in. There is no need for technical expertise or unique talents.
PrestaShop is an e-commerce platform that is free and open-source. There is no sample version, but you may sample the Free Demo to see whether the service is right with you before you purchase it. When we compare the setup stages for WooCommerce and PrestaShop, we can see how different they are. Regardless, once PrestaShop is set up, you will have accessibility to a dashboard.
#2.

Templates and Themes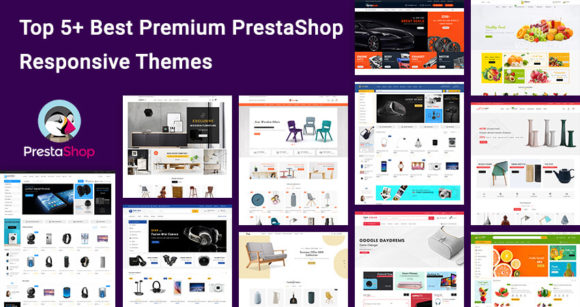 Both eCommerce feature a variety of styles and templates to make your site more attractive to visitors. The WooCommerce themes are simple and attractive. They're versatile and one-of-a-kind, so you may use them for a variety of e-businesses, including style, digital assets, beauty products, and more. Customers love WooCommerce templates because there are many nice themes to choose from.
Several of these themes can be obtained online, and simply on Visual composer, there are now more than 400 accessible. With over 6,000 themes for WordPress, the percentage is higher. However, some will require plugins or tweaks to function with WooCommerce.
PrestaShop themes provide a clean, professional appearance. There are almost 4000 options available, so pick the one you like best. They're both free and premium, so pick the one you believe would work best for the project you're working on.
#3.

Store Management and Payment Options
When it comes to management, WooCommerce and PrestaShop are also quite different. Because WooCommerce is a plugin, it will guide you through a tutorial that will allow you to adjust the major options. You don't have to fret about this because the setup of your store may be modified at any time. Just go to WooCommerce Settings Tab if you wish to accomplish this. After that, go to the selections you want to see.
At WooCommerce, the payment section is also useful. It accepts PayPal and Stripe payments, both of which are quite straightforward. Use the options to which you have access to add additional payment integration.
PrestaShop is also quite dependent in this regard. It has a lot of parameters that may be changed at any time. You can do everything from enabling Security Socket Layers for an online store to employing sophisticated security settings by going to the Shop parameters page in your dashboard. PrestaShop accepts bank transfers and checks as payment methods. 
#4.

Costs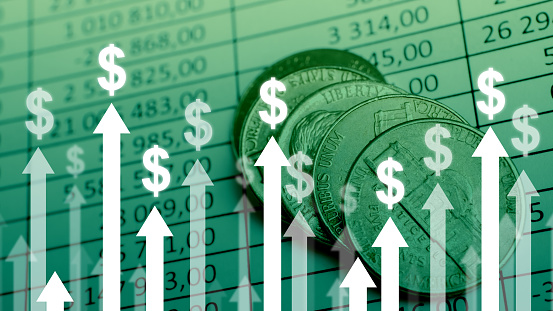 WooCommerce comes as a free plugin for WordPress to turn a regular website into an online store. Because it is accessible, you can command over certain basic features.
PrestaShop may be used to sell online goods and services and physical and downloaded products. This service is completely free and without any subscription charges or sales commissions.
PrestaShop, on the other hand, does not have any built-in functionalities. The free plan is a necessary solution with limits that may be used by a company that does not require sophisticated features. You'll have to spend money on further modules to get something more.
#5.

Customer Support
While evaluating Prestashop and WooCommerce, we can observe that their assistance is distinct, and both have various methods. When problems emerge, WooCommerce does not provide direct help to users. In truth, businesses can't fix their problems over the phone or through live chat; instead, they may turn to a big community of people who are prepared to help. Aside from that, tools such as FAQs, training, and information are provided to help visitors navigate the site and solve difficulties.
On the other hand, PrestaShop provides two types of support: PrestaShop Online Assistance and PrestaShop Technical Assistance.
Users may access a variety of free materials, including manuals, demonstrations, FAQs, and certification programs, in the first choice. If you can't find what you're looking for in these resources, go to the PrestaShop forum and talk to the individuals there.
PrestaShop Technical Assistance is the second choice. This is a special service of PrestaShop in comparison to other conventional systems. Online retailers will speak with a PrestaShop professional over the phone to fix their problem in 15 minutes. However, the price is not low.
Also, PrestaShop is clearly a winner since it includes several support choices for e-merchants.
#6.

Security

In terms of security, both platforms work excellently. PrestaShop versions that are too old are vulnerable to attacks. Because it is open-source software, security is always a concern. You may, however, use external security measures to safeguard your website. PCI compliance is already built into PrestaShop's configuration file. Since it is a European firm, it advises users to comply with the GDPR for data security reasons. Your hosting provider is also responsible for the security of your website.
Because WordPress is an open-source program, security may be an issue. However, WooCommerce is based on WordPress and yet comes with several privacy plugins to keep your site safe. To secure your WooCommerce eCommerce site private and protected, you can choose any WordPress security plugin. Every WordPress update, on the other hand, improves security. As a result, WooCommerce is secure as long as you take precautions.
Both systems are open-source and have security vulnerabilities in common. On the other hand, PrestaShop would outperform WooCommerce because of its PCI compliance by default.
#7.

Blogging and SEO
PrestaShop, as well as WooCommerce, are both SEO-friendly shopping carts. With optimized names, descriptions, and meta tags, you'll be able to make your product pages simply discoverable. Furthermore, both systems will allow you to quickly connect SEO and analytics tools . 
One main difference is that using WooCommerce shop lets you access the well-known blogging platform by default. To put up a blog in your PrestaShop store, you will need to install an extra module. For PrestaShop users, this may be a little drawback.
#8.

Built-in Features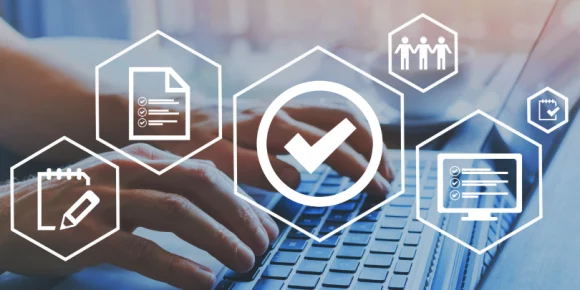 PrestaShop has a lot of built-in functionality, so you'll have no trouble getting started. All major carriers, including USPS, UPS, and FedEx, are linked to the platform, allowing your customers to choose the best option for them. PrestaShop allows you to add an unlimited number of products, images, categories, and product features. You may also use inventory monitoring and notifications to keep track of your stock. Certain SEO features, like Google sitemaps, are provided.
Even though PrestaShop offers real-time data, you may always connect your store to Google Analytics. You may run promotions for certain goods and places as well. The PrestaShop dashboard shows you all of your important management data as well as options for managing your goods and catalog. The dashboard focuses on facts and figures, with graphs taking center stage, so everything looks up to date.
WooCommerce allows customers to buy both physical and virtual goods while also allowing you to use it for affiliate marketing. You can alter your shipping charges per service or any applicable taxes using various payment options. WooCommerce enables you to have a plethora of products and categories in your store and fulfill orders. WooCommerce will allow you to use the WordPress interface as before, making day-to-day tasks much easier. The WordPress system is incredibly user-friendly, so even unskilled users can quickly get up to speed.
List Of Advantages Of Using PrestaShop Or Woocommerce
PrestaShop
An interface that is simple to use

Installation is simple.

Several features and themes are available because of the open-source platform.

Connected to major carriers

Different languages ​​and denominations are supported.

Mobile-friendly stores

There are several payment options available.
WooCommerce
A dependent support system

Excellent for SEO optimization.

There are several features and plugins to choose from.

Exceptional scalability

Extremely adaptable and adaptable

Suitable for e-commerce models that aren't as widespread as others.

A vast group of people is willing to help and advise you.
List Of Disadvantages Of Using PrestaShop Or Woocommerce
PrestaShop
Scalability is limited.

When writing code, it isn't easy to customize.

Additional plugins and themes might be costly.
WooCommerce
It requires a thorough knowledge of WordPress and WooCommerce.

Plugin issues may arise as a result of frequent program changes.

Paid themes and plugins can be rather costly.

It necessitates a working knowledge of web development.
The Verdict
It should no longer be difficult to decide between PrestaShop and WooCommerce. Whatever platform you select, make sure you're comfortable with it because switching platforms later would be a hassle. 
On the other hand, most developers prefer WooCommerce since it integrates well with WordPress. On the other hand, Prestashop trumps WooCommerce when it comes to product management. 
PrestaShop, in my opinion, is an excellent choice for large-scale organizations. WooCommerce, on the other hand, is an unrivaled alternative for small to medium-sized eCommerce shops. So, think about each factor before making a decision.