PrestaShop Vs. Shopify: Which E-Commerce Platform Is Better For You?
Choosing the right e-commerce platform for your company is crucial for launching an online store. There are many platforms out there, each with a unique set of features that may be able to meet your needs. Your e-commerce platform decides: how you build your website, list your items, process payments, and manage your business.
PrestaShop and Shopify both provide a comprehensive e-commerce potential. However, your individual goals and budget determine a platform appropriate for you. Shopify should be your choice if you want a simple platform without technical skills. But, PrestaShop is a better option if you want the best customization and flexibility.
How Does PrestaShop Work?
PrestaShop is an accessible e-commerce platform that can handle big and small companies. It's free for users, although you'll have to locate and spend for your web hosting, security, domain name, speed optimization , and Google Analytics .
Most web admins favor PrestaShop for its modular architecture, adaptability, and easy backend interface. Since it's open-source, merchants have full control over the design and development of their site.
The app's community is highly active as you may discover extensive information if you ever lose your way. In addition, the myriads of add-ons are icing on the cake.
What Makes Shopify So Popular?
Tobias Lütke and Scott Lake, two teenage entrepreneurs, launched Shopify in 2004 after attempting to open an internet store for snowboarding equipment. They were dissatisfied with existing e-commerce systems and decided to create their own.
The purpose is similar to PrestaShop's: allowing users with no technical experience to create e-commerce sites. The method, on the other hand, is different. Shopify is an e-commerce platform that is hosted. This implies that Shopify installs the app on its servers and maintains it when signing up. Your sole responsibility is to manage the site from the back.
As a service provider, Shopify performs a lot of heavy work. Still, the flip side is that you have limited control over the project.
Head to Head – Who Has The Edge Over The Other?
Let's cut to the chase and discuss whether Prestashop or Shopify is better in a one-on-one comparison!
PrestaShop – Professionals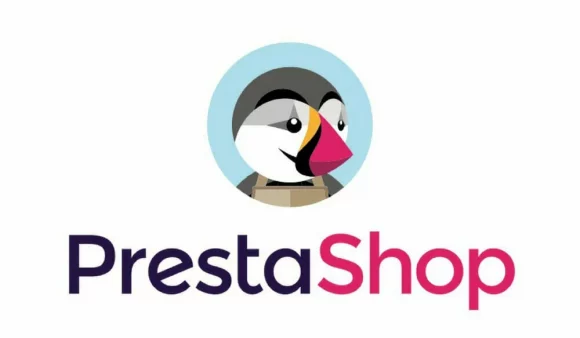 Free and Accessible Platform
PrestaShop is an accessible system that helps create an unlimited number of online stores.
PrestaShop is a well-known self-hosted e-commerce system found in most hosting providers' auto-installers. Its manual setup isn't complex, and the backend isn't difficult to grasp.
You can customize the look and functionality of your store with hundreds of themes and modules. PrestaShop is appropriate for almost every e-commerce project.
PrestaShop offers built-in features to help you track the growth of your site. From the platform's backend, you can measure traffic and conversion rates and analyze how customers engage with your online store.
Limited Hardware Requirements
PrestaShop offers a clean basic installation compared to other platforms, which means it will function well even on more resource-constrained hosting plans.
Multi-Lingual Support System
PrestaShop is available in more than 70 languages ​​and accepts numerous currencies, allowing store owners to reach a far wider audience.
Integrating a payment platform is simple. The possibilities are endless due to the wide range of add-ons on offer.
PrestaShop – Cons
PrestaShop is a great way to start a new project. Still, it struggles as the number of customers grows.
You can choose a variety of themes to assist you in modifying the look of your store, and you'll have some modification possibilities with them. On the other hand, creating a distinctive design might be difficult, particularly if you have zero experience with web development.
Official Support is Charged
PrestaShop does not provide access to an official support system by default. You can acquire one for around $300, which may be more expensive for many business owners.
Shopify – Professionals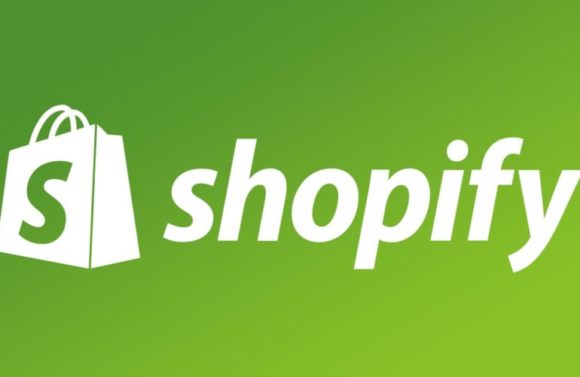 You won't have to bother setting up a hosting plan, installing an app, or creating anything with Shopify. Shopify will take care of the rest when you join.
Shopify's abandoned cart recovery technology reduces the number of users who abandon their cart and increases revenue by up to 15%. Best of all, it's included in even the most basic plans.
This massive marketplace has over 4,000 apps that may completely modify your Shopify store and expand its capabilities.
Shopify includes an SEO-based site structure that assists in achieving good results without using extra plugins.
Shopify is a premium product that provides live chat, email, and phone assistance 24×7.
Shopify – Cons
You'll have to pay on every sale you record via your online store unless you use Shopify's payment processor (accessible in a few countries).
Shopify may not have as many capabilities as some of its rivals, so you may need to use third-party applications to get the functionality you want.
Using Shopify saves you the time and effort of choosing a hosting provider and setting things up. Still, you lose a lot of control over your project.
11 Reasons To Choose The Best For Your Business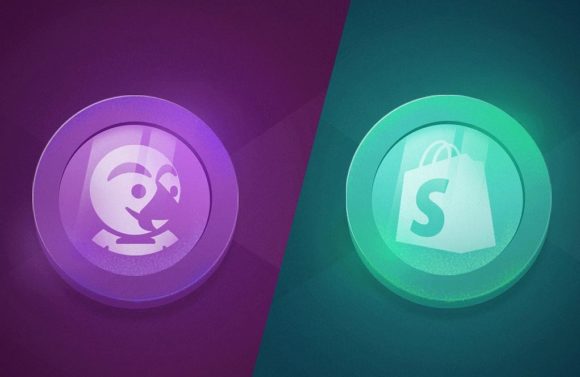 The strengths and limitations of the platforms will help you figure out what to seek in the future, but you'll need more in-depth research to pick the ideal option before diving in.
#1.

User-friendly Aspects
At first, it appears that Shopify has the upper hand in terms of usability. It's as simple as creating an account to get started with this service. For example, you won't have to bother locating a server, installing the program, or getting an SSL certificate.
Even total beginners are unlikely to be confused by the backend interface. Since Shopify is in charge of maintaining the site running, fewer things may go wrong.
On the other hand, PrestaShop isn't precisely a pain to deal with. Sure, you're more active in the setup process. At the same time, you also have access to more tools and capabilities, but the learning curve is far better. On the contrary, PrestaShop is widely regarded amongst the most user-friendly accessible shopping carts available, so mastering it should be simple.
#2.

The Cost-effectiveness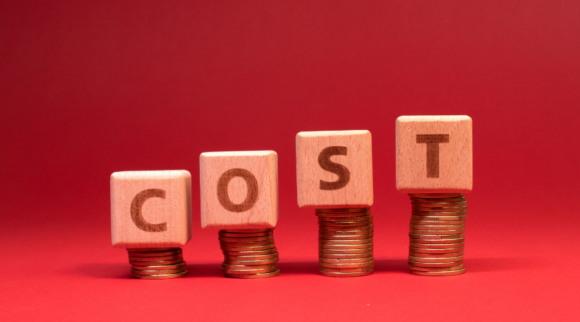 PrestaShop is free to download open-source e-commerce solutions. There are no monthly fees or percentages of sales to pay. However, you may choose to buy add-ons and premium themes from PrestaShop's marketplace to increase the capabilities of your business. Premium themes and various essential plugins are available for a reasonable price.
Shopify usually charges a monthly subscription fee. Shopify Lite, Basic Shopify, Shopify, and Advanced Shopify are available in the four different price categories. Each of these price levels includes a 14-day free trial.
#3.

PrestaShop vs.

Shopify: Search Engine Optimization
PrestaShop enables you to manage your site's SEO positioning better. PrestaShop sites are aptly designed, and they often rank better in Google search results.
Shopify has tried to improve its SEO for online businesses in recent years. Some of its tools may help you with on-page SEO. And a visible drawback is that Shopify's servers are situated in the United States. Hence, if you're in Europe, your site could be a little slower, which will damage your SEO ranking.
#4.

International Marketing
PrestaShop becomes a better option if you sell your items worldwide. It has essential features like a multi-language shop, currency settings, foreign taxes, and delivery checkout choices that are simple to set up.
With Shopify, that's not the case. You will be charged an extra fee if you do not utilize Shopify payments. Shopify Payments is currently accessible only in 13 countries.
#5.

Security
For every online store, security is paramount. After all, you'll be dealing with personal data from your consumers daily. Assume any of that information is compromised due to a breach. In that case, you'll likely lose a great deal of credibility and future revenue.
When it comes to digital security, there will be two major elements to consider:
What e-commerce platform do you use?

The security measures that your hosting provider chooses to use.
Shopify provides a more consistent experience, just like it does with performance regarding security. Regardless of the package you choose, your business should be pretty safe if you follow basic practices like having a solid password.
PrestaShop's platform is also incredibly secure straight out of the box. You should be secure if you use a reputable hosting company. Plus, unlike Shopify, you have access to a far larger library of add-ons, some of which are security-related. As a result, you'll have additional options to defend your shop, which should help you sleep better at night.
When it comes to security, PrestaShop and Shopify are both excellent choices. Conversely, PrestaShop receives our choice in this round of PrestaShop versus Shopify because it gives you greater flexibility over how you can defend your shop.
#6.

Extensions and Add-Ons
Official markets for PrestaShop and Shopify both offer over 4,000 extensions. This almost assures that you can use an app to add any missing functionalities.
The user benefits from the large selection of add-ons since they may get the exact functionality they need without crowding the backend or compromising the site's speed. Unfortunately, many beneficial add-ons are charged, so keep an eye on your money.
#7.

Themes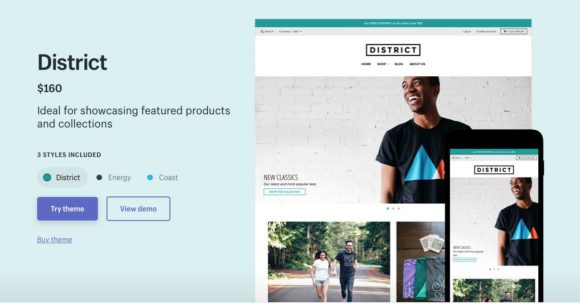 Your Shopify account comes with 9 free themes by default, and there are another 70 designs available in the app's official repository. As for PrestaShop, it has a marketplace with over 2,500 templates and thousands more on third-party websites. With PrestaShop, you'll have more options, but with Shopify, you'll have more design customization options.
#8.

Support
Shopify is a premium brand, and consumers can count on a team of professionals that know the platform deeply and out and who is available to them 24×7. If you have asked for a callback, you can contact official support by live chat, email, or phone.
PrestaShop also provides official assistance via a ticketing system. However, access is limited to those who purchase a premium support subscription for a little more than $300. Those who cannot afford the additional charge can rely on the worldwide PrestaShop community.
#9.

CMS/Blogging
Even though PrestaShop and Shopify are not specifically designed for blogging, they both include a Content Management System. Suppose you want to add new pages to display your store's Legal Disclaimer, Terms of Use, or other related material. In that case, this functionality will come in useful.
Users of the PrestaShop CMS may build and delete all of the website's pages. Store owners may also handle additional material such as static blocks, photos, and banners.
The PrestaShop CMS system is basic and easy to use. You'll be sent to the "Pages Management" area after clicking the "Add New" button. You may quickly edit your page here, including adding meta titles and providing SEO-friendly URLs.
In addition, Shopify CMS gives customers total control over adding, listing, editing, and organizing goods using a simple CMS interface.
Unlike other CMS like WordPress, Shopify's CMS interface offers minimal functionalities. E-merchants can change the name, content, and basic SEO. Unfortunately, you'll have to depend on third-party apps to acquire more Shopify CMS capabilities. Thus, PrestaShop wins this round.
#10.

Customize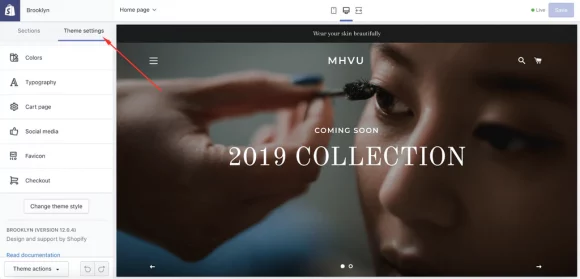 Even though both PrestaShop and Shopify offer extensive customization options, PrestaShop outperforms Shopify. PrestaShop may be entirely updated, adjusted, and tailored to your business as an open-source platform. PrestaShop not only comes with excellent built-in capabilities out of the box, but it also allows you to customize and expand your functionality substantially.
Furthermore, the PrestaShop marketplace has a wide variety of themes and modules, so you'll almost certainly be able to find whatever feature or tool you're looking for there.
Apart from Maintenance & Support Services , payment processing may be one of PrestaShop's most prominent customization options. PrestaShop lets you connect to several payment processors and doesn't charge extra for credit card processing.
#11.

Store Management
Whatever platform you select should provide you with a lot of flexibility in managing your store . At the absolute least, you'll need to be able to use several payment options and delivery alternatives.
The essential Shopify subscription allows you to list an infinite number of items and manage up to two employee accounts. While running a Shopify account is effortless, it may quickly become costly as your business expands.
PrestaShop, on the contrary, does not have any different service levels. When you first set up the site, you get immediate access to all its features. A coupon system, different discount choices, and product recommendations are just a few of the sophisticated features available in PrestaShop. Your only expenses will be related to hosting, which should be far less expensive than utilizing Shopify.
In conclusion, Shopify provides a streamlined shop administration experience ideal for small businesses. If you're serious about building your e-commerce business, though, you'll undoubtedly like all the options PrestaShop provides. With that in mind, we're going with PrestaShop in this round of PrestaShop vs. Shopify.
The Final Verdict
Shopify, being a hosted solution, streamlines many procedures. Hosting and security are provided, and you can personalize your shop using a tried-and-true drag-and-drop editor. You may call customer assistance in the event of technical difficulties. However, these services come at a cost. This might put a strain on your finances.
In the long term, PrestaShop may be quite cost-effective. After paying for your first purchases, you'll just have to purchase a web hosting plan , domain name, and an SSL certificate. Later, you can have the functions you need. Besides that, it has a wide range of shop administration features and hundreds of extensions and themes. Because it's an open system, you may customize your security controls and configure them to meet your specific requirements.
Searching for a platform with versatile options and robust security at reasonable prices? Choose wisely, choose PrestaShop e-commerce website solutions .
Get Your Free PrestaShop Quote Now!