PrestaShop Pricing: How Much Does PrestaShop Cost in 2022?
Released in 2017, PrestaShop enables online business owners to build and launch their e-commerce stores. With an enormous customer base of 300,000+ online stores, this open-source platform has nurtured a strong reputation in the digital domain – mainly for beginners in the e-commerce space.
Considering they offer multi-lingual support through languages ​​such as English, German, Italian, French, Dutch, Spanish, Portuguese, Russian, and a few more, many online entrepreneurs are finding it easier to kickstart their dream e-commerce store.
What's best, PrestaShop has transformed its dream of an easy-to-manage digital business into material reality, and that too with competitive benefits based on features and costs.
Before we dive into the costings parameter of this platform, let's look at a few advantages that make PrestaShop a premium choice for e-commerce aspirants:
Enables content distribution across social channels for enhanced traffic

Allows efficient management of orders, website data, business statistics, and products

Partners with 1000+ contributors who optimize and strengthen PrestaShop's open-source code

Offers a community of 1,000,000+ members ready to answer all your questions

Permits end-to-end store customization, whether for logos, page design, or color schemes

Presents your e-commerce set up for people from different demographics

Introduces the availability of 1000+ modules and themes to design alluring webpages

Equips users with a potent list of 500+ built-in features
PrestaShop Pricing in 2022
PrestaShop allows users to download the software free of cost. This free package teaches users the basics of the software's functionality. Simply put, if you're an aspiring e-commerce enthusiast, this free shopping cart platform may help your business set up its online marketplace, irrespective of size and industry.
This also means you are given access to the essential features of this platform without any burden of monthly fees, hidden costs, or any hidden commission demanded from your sales.
Due to strategic partnerships with online giants like Google, eBay, and many more, PrestaShop has successfully put forth its e-commerce software, loaded with robust arrangements to make your online business attractive and grow tremendously.
What's best, these partnerships offer immense financial support and complement PrestaShop on its journey to the top of the list of e-commerce software suppliers.
Fact
Since PrestaShop is an open-source platform, all code is publicly accessible for anyone to edit. Such a setup allows real-life e-commerce sellers to contribute via their experiences and make the platform ready for all types of businesses and business requirements.
All in all, eCommerce platforms like PrestaShop make an exceptional choice for budding online business owners who rely on digital traffic to attract audiences for their products and services. Considering their giving attitude toward the eCommerce industry, PrestaShop continues to make significant strides in enabling new businesses to build their marketplaces at no extra charges.
Although, the open-source built makes this platform capable of bringing aboard a number of add-ons that can supplement the functionality, usability, presentability, and approachability of aspiring e-commerce professionals. Such enhancements are accomplished due to the website development potential offered by this platform.
Unless you possess the technical expertise to write code and bring your desired website modifications to life, you'll have to pay a developer or agency for their services. If you plan to create an e-commerce store with highly customized design and brand-centric features, make sure to account for approximately $50 to $80 as hourly charges by your developer.
Get a free quote for your e-commerce website building project today.
Let's look at the financials in a little more detail.
Pricing For PrestaShop Development For Ecommerce Businesses
As numerous eCommerce business owners continually flock to the digital domain and attempt to move one step further from their competitors, PrestaShop has made it possible to fit in additional eCommerce website development capabilities on their platform.
To leverage this privileged add-on, you may have to hire expert website developers who have a high level of expertise in working with eCommerce platforms built through PrestaShop.
Here are some numbers you must keep in mind if you decide to build a high-converting eCommerce website on PrestaShop
1. For Themes and Extensions
Here are the approximate costings for themes, modules, and extensions:
Additional themes under the lowest possible prize bracket are available at approximately

$45 to $60

.

If you go for advanced themes, expect to shell out anything from $100 to $200.

And if you're looking for maximum flexibility and future modification options, the price bracket can rise to an amount ranging from

$300 to $500

.

Several add-on modules and widgets which improve your eCommerce website's navigational and user experience parameters can range from

$30 to $50.
Modules that provide hands-on access to website metrics, user statistics, and highly personalized web pages can cost you approximately $80 to $100 .
If you're looking for the most advanced functionality from these modules and add-ons, expect to shed $250 to $550 .
2. For Hosting
Since web hosting becomes a factor you'll have to naturally pay for; the cost can vary based on the hosting provider. Remember, each web hosting provider offers unique features that make them a preferred choice for particular eCommerce businesses and brands.
PrestaShop Hosting Providers With SSDs
Hosting providers offered to you are SSDs (solid-state drives). These amplify your website's load time and on-page performance, along with making it 20x quicker to access and store data, compared to old-school hard drives.
As page load times and data streaming speeds are crucial factors to consider when building an eCommerce store, choosing a hosting provider with arrangements for more extraordinary speed-related performance puts you in the driving seat for greater sales, interactions, and time spent by prospects on your website.
If you opt for a hosting provider that doesn't put in extra efforts to maintain considerably high page load speeds; your eCommerce business may face the brunt of high bounce rates, lesser client retention, abandoned carts, and rapidly plummeting prospect-to-client conversion rates.
Focus on providing SSDs to website owners makes such hosting providers an excellent choice to:
Automatically compress images files

Reduce heavy code

Eliminate unnecessary add-ons

Clear cache

Get rid of pop-ups that ruin your website's navigation experience
Plus, you come under the category of a performance-focused eCommerce business owner, the following hosting platforms can help maximize your business's efficiency with PrestaShop.
1. Cloudways: Charged at $10 per month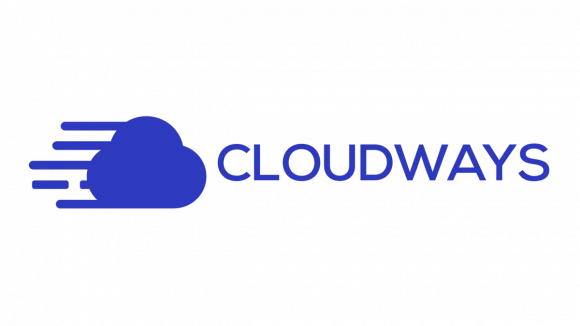 This platform brings the benefit of lightning speed performance with the assistance of well-equipped SSDs. Even better, you'll be granted access to extreme flexibility in configurations, and that too with the constant support of a management team.
And if you're seeking to take up a cost-effective and scalable website hosting provider that lets you outsource all infrastructure support elements, this is your best bet.
Here are some more advantages Cloudways offers:
Resource scaling lets you customize the high-load components and meet only exactly what your business needs.

Their fully-managed cloud hosting service lets you enjoy automatic backups, real-time monitoring, and periodic security checkups.

User experience is boosted owing to several caching layers, performance improvements, and time-tested firewalls.

Multiple options for advanced and premium support, which lets you communicate with their expert engineering squad and access round-the-clock phone support, respectively.
2. In Motion Hosting: Charged at $2.79 per month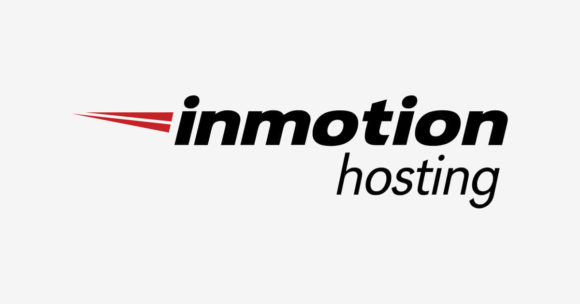 With a full money-back guarantee and a mere 5-minute setup duration, In Motion Hosting also allows eCommerce business owners who are migrating their websites to do it at no cost, with no downtime.
They provide cheap hosting, which comes with SSL and hacks protection and unlimited bandwidth for data, making it suitable for both large and small-scale eCommerce businesses. Enjoy the freedom of trustworthy IP addresses and make the most of their high-value RAM and CPU power.
Here are some more advantages In Motion Hosting offers:
Ecommerce website owners can integrate varying CMS types, blogging widgets, and customized scripts at the click of a button, whether through Ruby, PERL, Python, or any website development language.

This premium hosting provider lends the first-class server from Dell and perpetually pumps large amounts of money into their hardware, especially routers.

Special assistants are allocated upon sign-up to smoothen your onboarding experience. If you prefer the self-study path, feel free to access the guides, videos, and tutorials created by In Motion Hosting's high-quality and dedicated community.

Because of their technologically advanced data centers, high-speed comes as a guarantee and holds onto its promise of heightened performance for your eCommerce website's digital presence.
3. Kamatera: Charged at $0 per month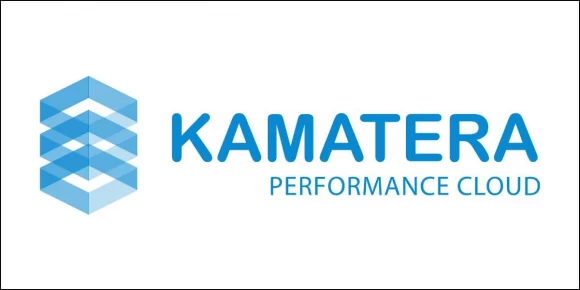 Kamatera offers a long list of client services ranging from load balancing, automated firewall upgrades, and block storage for eCommerce websites searching for a particularly tailored specification setup.
You can modify all elements of your server, be it disk space, operating system compatibility, or supremely tailored cloud infrastructure. Although if you're an amateur in the eCommerce space, remember that Kamatera is more fit for experts in the domain of website building and navigation.
Here are some more advantages Kamatera offers:
Their comprehensive toolkit of effective cloud add-ons makes them ideal for humungous databases looking for a service that blesses their website's operation with utmost reliability, efficient centralization, and lower probability of latency problems.

Access to a straightforward management console lets your exclusive private network be commanded with a high priority on privacy and secure user navigation. This leads to much-needed control of your time management activities related to regulating and updating various cloud aspects.

Accounting for the fact of a zero-cost setup charge and facilities to regulate caching, FTP, and control panel systems, Kamatera is presenting a steal deal for serious players in the eCommerce space.

As long as your personalization and add-on demands don't amount to more than $100, their hosting will not charge you an additional penny.
PrestaShop Hosting Providers With Free Themes
Quality theme incorporation can be a game-changer for eCommerce businesses struggling to create easy-to-follow and high-conversion checkout services. PrestaShop gladly boasts an arsenal of approximately 4000 themes, spanning across niches, product types, and diverse website operations.
When dealing with sensitive personal and financial details on eCommerce platforms, it becomes essential to use a theme with premium security and coding setups. If not, you can easily fall victim to ill-minded website attackers looking to steal information and penetrate your customer databases.
Dealing with such roadblocks requires a hosting provider emphasizing flexibility with themes and presenting many feature-loaded options to improve the safety factor on eCommerce platforms.
Staying mindful of choosing a hosting provider allowing exceptional flexibility with theme choices can:
Fluidly initiate website design modifications in the future.

Improve the presentability of your product pages and lure customers through premium design

Simplify navigation to carry your customers across the sales funnel without disruptions

Create checkout processes that ensure you achieve your desired conversion-rate

Assist you in being informative, sales-inclined, and throwing in a pinch of marketing hints simultaneously
Think again! For eCommerce websites with the looming possibility of regular design changes, choosing either of these theme-centric hosting providers can be the make-it or break-it decision for achieving quicker growth.
1. HostGator: Charged at $2.64 per month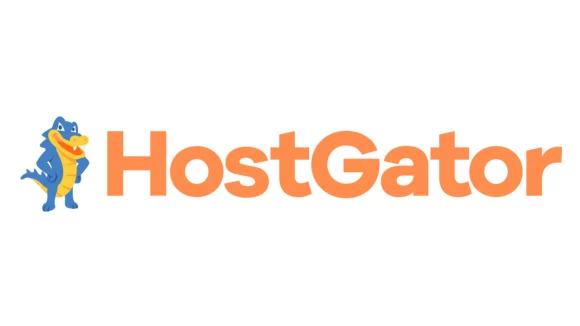 Apart from sufficient space for data, no-cost SSL certificates, and a free 1-year domain registration, hosting your PrestaShop website on HostGator can shoot your website's maneuverability metrics right to the top.
HostGator for PrestaShop lets you:
Maximize their free offerings of website building solutions, dozens of templates, and no-charge transfer of domains.

Leverage the modern cPanel software and amplify your client's administration setups.

Round-the-clock assistance, consistent uptime guarantee, and a 45-day full money return assurance lets you test and confirm HostGator's suitability.

Allows you to host across VPS, shared, or dedicated hosting.
2. Bluehost: Charged at $2.95 per month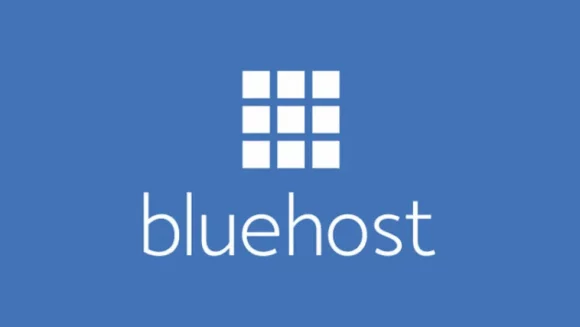 To sum it up in short, Bluehost specializes in presenting an easy-to-use hosting service, along with free-of-cost marketing add-ons and topping the user experience journey.
Bluehost for PrestaShop lets you:
Scale at a rapid pace while also gifting you affordability and simplified management.

Reliable hardware updates to maintain their proficiency in allowing super-fast website load speeds.

Enjoy timely backups, unlimited new email accounts, and amplified support for POP3 and IMAP protection.

Take advantage of Customer service that goes ten steps ahead of competitors, mainly due to their decades-old expertise in this industry.
Additional Hosting Providers For PrestaShop eCommerce Websites
Here are additional hosting service providers along with their pricing:
A2 Hosting:

Charged at $11.99 per month

Hostinger:

Charged at $1.39 per month

SiteGround:

Charged at $3.99 per month
Factually, if you opt for PrestaShop's free plan, added expenditures are bound to seep in. If you can't really compare the pros and cons of each plan, get in touch with our experts to prepare an e-commerce website that is resilient to common obstructions faced by fellow e-commerce aspirants.